Chrysanthemum (クリサンセマム, Kurisansemamu) is the 26th Plantation.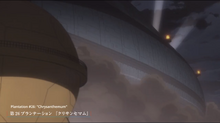 Plantation 13 had lost a significant amount of energy after it was attacked in Episode 1. It had to meet with the nearby Plantation 26 to resupply its magma energy stockpile through a process known as "kissing" in Episode 5.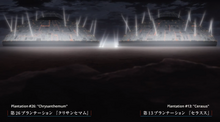 Like Plantation 13 and every other plantation, it houses a city inside.
In Episode 15, after the first battle of Gran Crevasse, Plantation 26 was destroyed and all its inhabitants died, including all FRANXX pilots.
Residents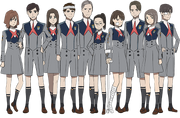 Parasites
090 (Leader)
Other unknown parasites
References